Very often when it comes to weddings, many think about the bride's dress, veils, shoes and her engagement ring.  Sure, the wedding dress may be the star of the show but there is a lot more that goes into her full look.   Having the right accessories will totally bring the look to the next level and add a personal touch.
For a bride, one of the biggest choices she makes is what wedding jewelry she will wear on her wedding day because these accessories can make or break an outfit.  Many brides choose to wear heirloom pieces which is a good idea.  If you are planning for your wedding and are considering how to accessorize your bridal look with jewelry, do read on to stay ahead of the game and to find out where to buy the hottest jewelry trends of 2020.
Much like your bridal hairstyle, bridal jewelry has a lot to do with the neckline of your wedding dress. Whether you opted for a classic sweetheart, a demure boat neck, or a  one-shoulder neckline, there are plenty of wedding jewelry for brides to elevate each specific look.  Gone are the days of wearing a pair of diamond studs with a matching bracelet. While that can always be beautiful, today's brides want to have a little more fun and wear jewelry as a way of expressing their personal style.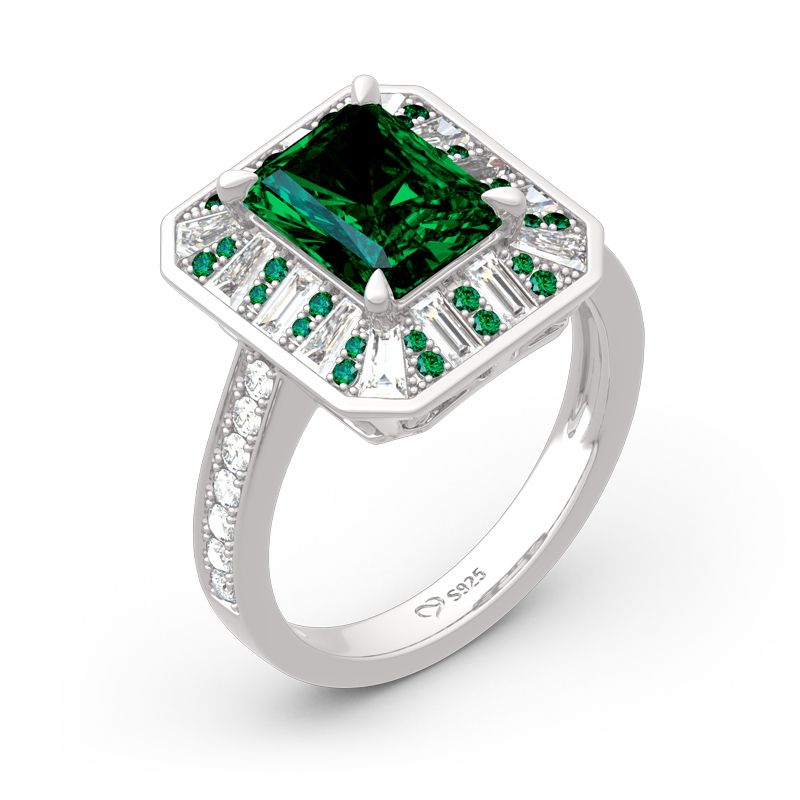 Something blue has recently transitioned into something green. Whether it is a green sapphire, emerald, or jade, the color green is on high demand.  This gorgeous vintage radiant cut sterling silver ring will definitely make an everlasting impression on any bride's special day.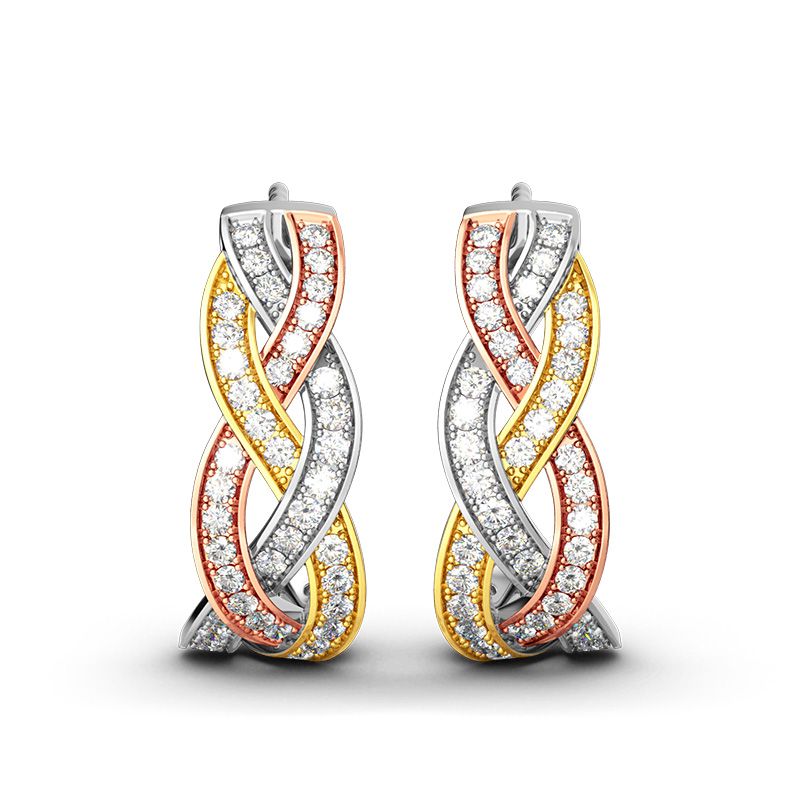 Clustering is known as mixing diamonds of different shapes and colors.  This is another huge trend that is super playful and perfectly pairs with a solid gold band.  This intertwined tri-tone earring is simple yet stunning.  The cluster is a modern statement look that can be easily transitioned from day to night.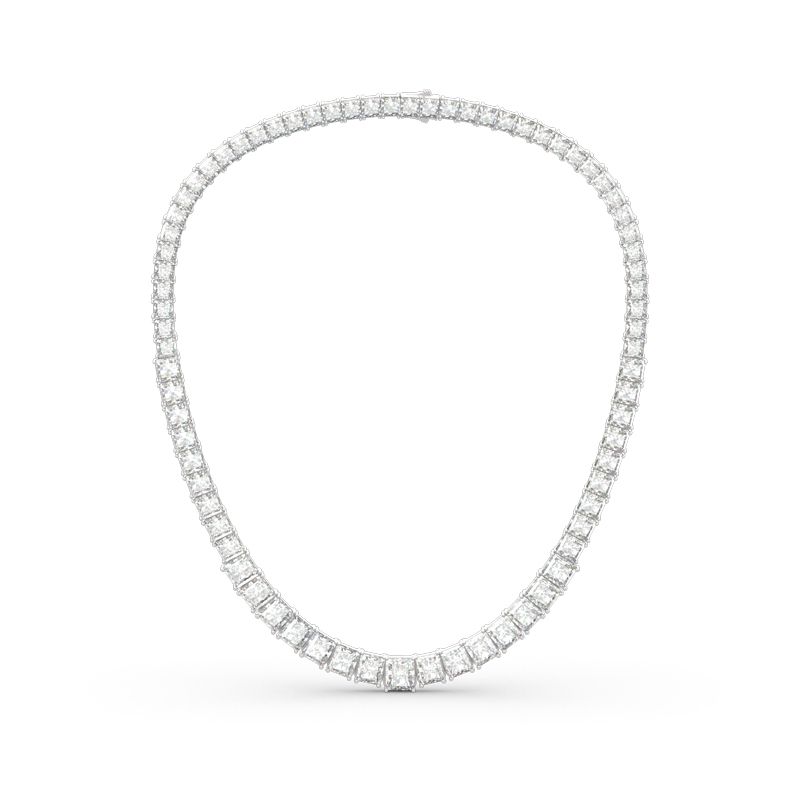 Many modern brides are opting for unique necklines in wedding gowns such as off-shoulders, deep V-necks and even high necklines.  Because of these trends, many brides are opting for jewelry that will complement these unique designs. The best choice is something simple that won't take away from their look, but still sparkle. This tennis necklace is the perfect piece to compliment these bridal trends.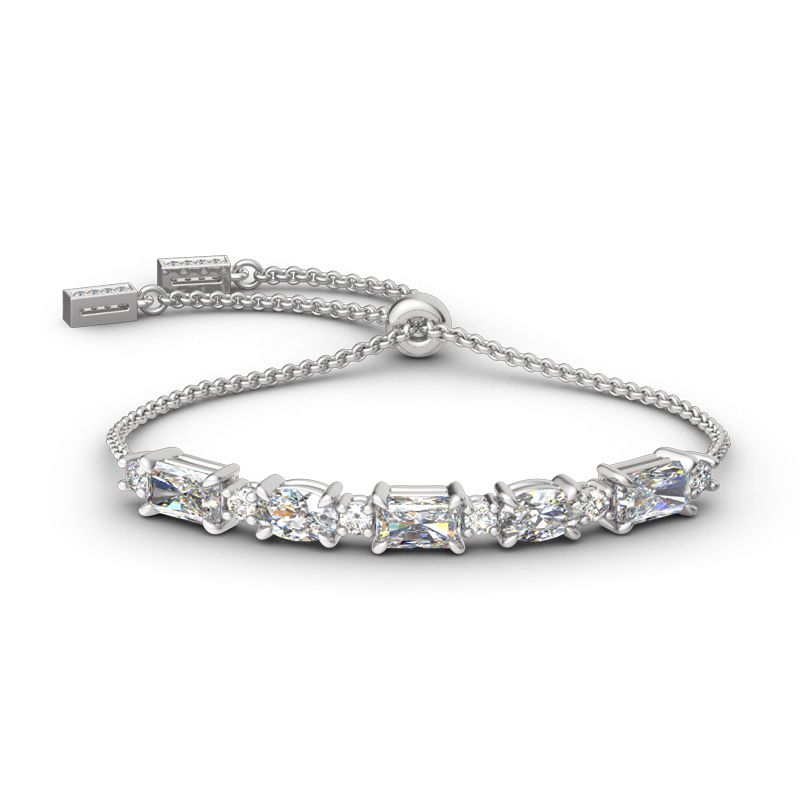 There has been a beautiful shift in bridal jewelry for wedding from the overly decorative to more personal, modern styles which is almost the same as jewelry suited to daily wear. Minimal pieces with just the right amount of decorative elements are the key look.
All the above stunning pieces are from Jeulia, a reputable online jeweler with a wide range of beautiful pieces that are distinctive and high quality.  For pieces that will definitely turn heads, Jeulia is the place to go. Do not forget to have fun with the process of selection. Look for something you feel wonderful in because we all look our best when we feel beautiful.