Timeless and well-cut pieces that will keep well beyond one season, like a pair of bridal boots, a trench coat, or a nice piece of knitwear is taking over fashion this year. So what is the latest noteworthy purchase that you should have?  Well, it is none other than a simple pair of casual loafers. There has been a rise in the fashion crowd's adoration for loafers over the past couple of years. This classic shoe design is usually deemed as "boring" by shoe standards next to more obvious trendy silhouettes like clunky sneakers and statement mules. Fans of loafers will be glad to know that with the range of modern interpretations out there lately, it is no wonder this traditional shoe style is a hit among style setters.
This 'boring' shoe trend has it all. Loafers are chic, polished and comfortable.  They are getting an elevated twist this season with the addition of block heels, chunkier soles, and luxe-feeling materials like mock-croc. The upgraded elements essentially make these new-wave loafers one of the only footwear styles that will matter next year. To prove why you may need to just add the staple into your rotation, here are some shopping inspiration by some of the coolest fashion people are already wearing modern loafers. Keep scrolling to enhance your 2020 shoe wardrobe.
Style Tip: A gorgeous pair of neutral loafers with a monochromatic fit like these featuring trousers, a blouse, and a maxi coat for an effortless and classy silhouette.
Buy a similar pair from Shoessee below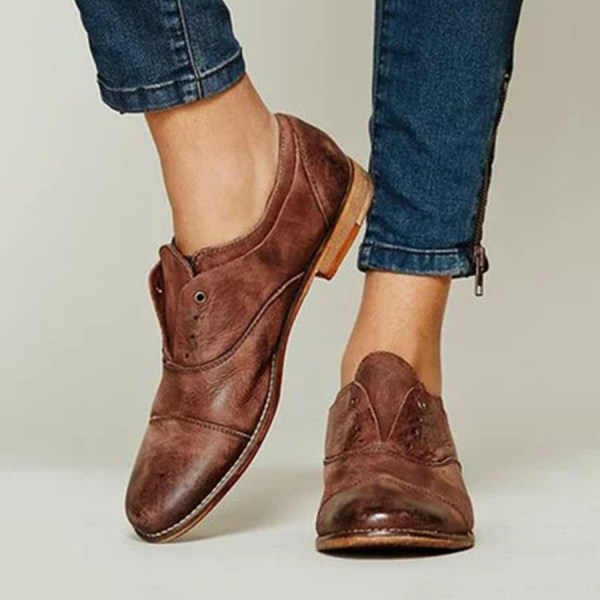 Style Tip: Coordinate a pair of loafers with a dress and jacket featuring similar hues to stand out.
Get a similar pair from Shoessee below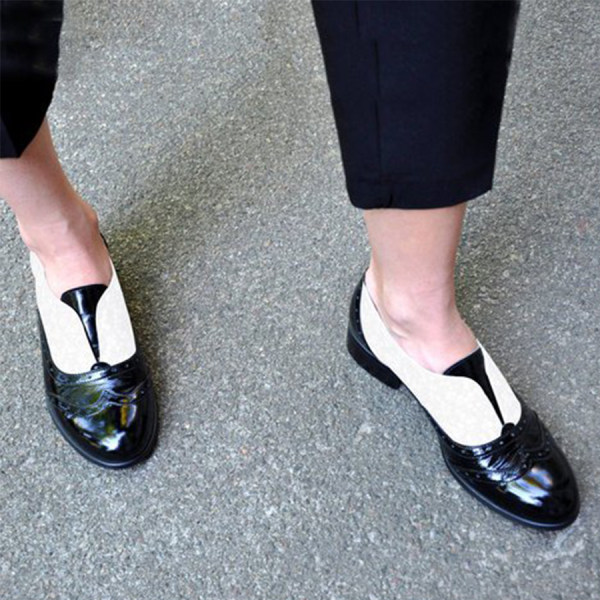 Style Tip: A pair that has an interesting detail like the glossier finish here looks on point with jeans and a blazer for a classic vibe.
Find a similar pair from Shoessee below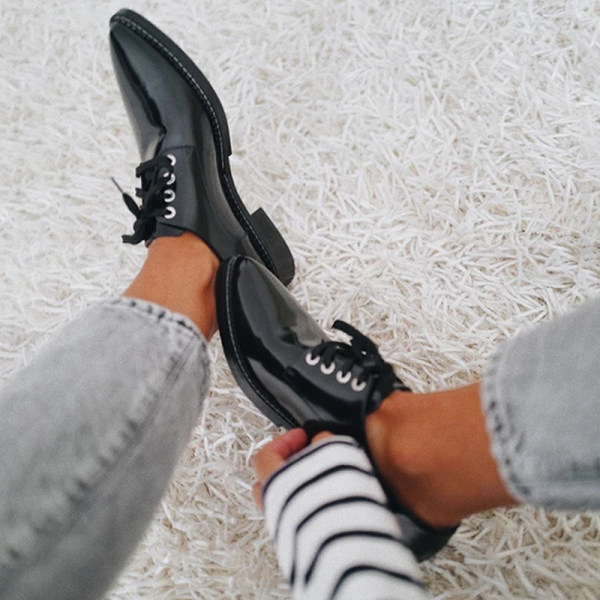 A pair of loafers with a very slight heel will keep you comfortable while looking impossibly chic with cropped jeans, a sweater, and a jacket for Fall.  
If you prefer a more casual vibe, vintage sneakers are great too. Throw on a pair to give your jeans and t-shirt an instantly sporty vibe.