Planning for your big day is stressful enough and shopping for your wedding dress can be both exciting and stressful.  This big day can really add up and the bride would probably wear the dress only once.  There are many reasons to avoid spending a bomb when shopping for a wedding dress for your big day.  According to some surveys, the average amount of money spent on a wedding gown is around $1500. These days, more and more brides are opting for affordable and cheap wedding dresses (https://www.babyonlinewholesale.com/cheap-wedding-dresses-c15) for their walk down the aisle.
Are you looking for a wedding gown but could not find one that is within your budget? Well, no worries at all because you can now look for your perfect wedding dress online.  Buying online saves you a lot of time in your search for the perfect wedding gown and everything can be done with just a few clicks of a mouse.  The best place to shop for dresses on your big day is at Babyonlinedress (https://www.babyonlinewholesale.com/), an online wedding retailer with a range of beautiful wedding dresses and special occasion dresses.  Scroll down to see our pick.
Plunging neck with open back dress $130 (https://www.babyonlinewholesale.com/plunging-neck-sequined-open-back-sleeveless-bowknot-long-summer-beach-wedding-dresses-g3005)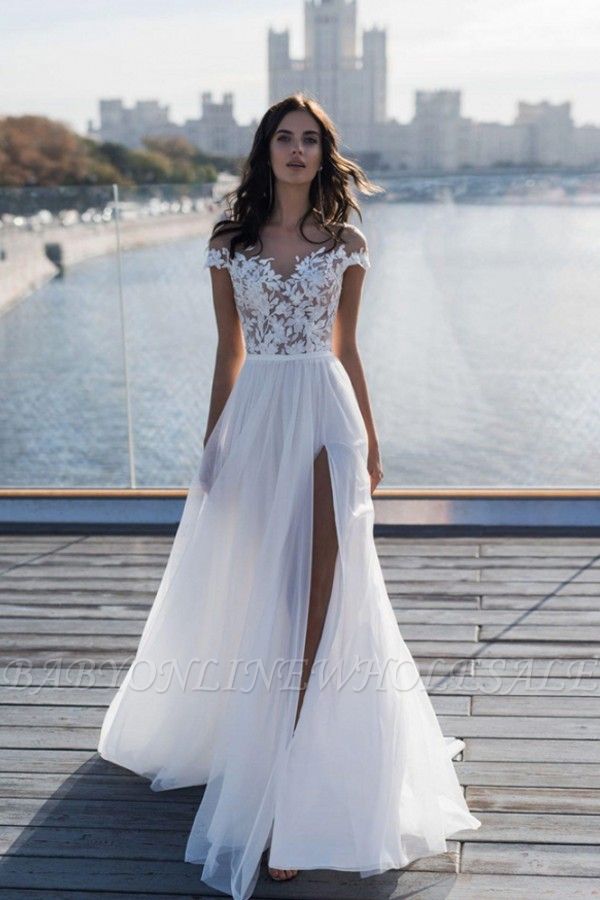 Off-Shoulder A-Line Wedding Dress $178.80 (https://www.babyonlinewholesale.com/off-the-shoulder-appliques-a-line-wedding-dresses-side-split-tulle-bridal-gowns-g16169)
Babyonlinedress range is available in different categories such as Beach wedding dresses, Boho wedding dresses, A-Line wedding dresses, Plus Size wedding dresses and many more.   It is very easy to shop on this fantastic website.  You can also choose dresses according to price range, silhouette, hemline and neckline.  It makes it easier for you to narrow down your search.
Affordable does not mean cheap or tacky.  It means you get a quality wedding dress at a price that fits your budget. Babyonlinedress is a one-stop destination for everything you could possibly need for your big day.   Right not you can get $20 off purchases above $200.  So hurry and swing by now.