The new season has arrived and though this year has not been what many of us expected, fashion trends live on.  Many will only be donning fall or winter jackets when going to the grocery stores or taking a walk on a crisp fall evening, the 2020 coat trends are too cute to ignore.  Coats or jackets are very versatile and this makes wearing the new trends super easy.  It can be paired with your favorite trending high-waisted denims, lightweight sweaters or layered with turtlenecks for winter.
Whether you like to wear statement pieces that stand out in a crowd or jackets that easily pair with half of your fall wardrobe, you will not be disappointed with these cozy coat trends from Holapick below.
The Oversized Blazer
The oversized blazer or boyfriend blazer is longer and more oversized than the classic style.  It is an effortlessly chic way to elevate any outfit. This blazer is one of the most versatile jackets you can have in your wardrobe because it can be worn many different ways. Pair it with skinny jeans for a more casual vibe and even biker shorts if the temperature still permits.  For a cool suit style, match it with trousers.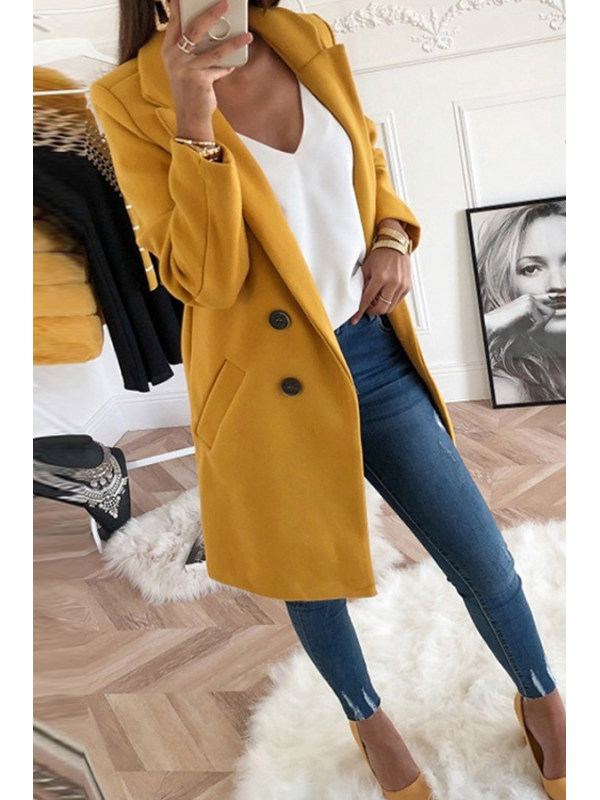 The classic trench coat  is not only chic, it is ultra practical when it comes to layering. This season, the women's trench coats have been given an update  by swapping its traditionally beige color palette for a range of rainbow hues.  Colorful trench coats were seen all over fashionable cities like Copenhagen.
Plaid Jackets
One of the most essential fall and winter patterns is of course, the plaid. You will see plenty of this trend in many lovely fall hues this season.  If you are someone who loves a good blazer, you will definitely be thrilled to see all the gorgeous fall styles that are trending. Fret not, you can even pair a full plaid jacket with a printed top as shown below and for those who prefer a simple style, wear it with a white turtleneck this season.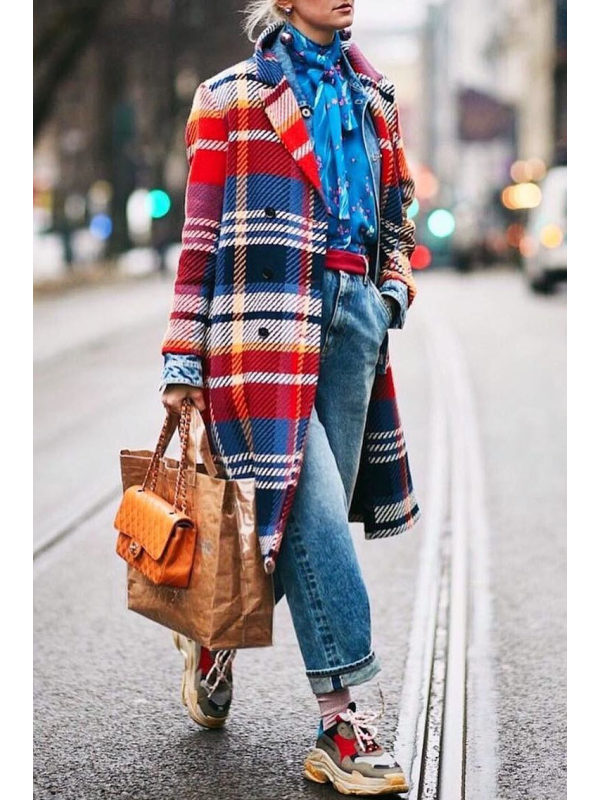 Coats keep us cozy when temperature drops while looking stylish at the same time.  Even if you would not be going to many events this fall, you can still plan ahead and be ready with chic outfits when the time comes. Whether you are looking at checked coats, colored trenches, quilted coats or womens fashion sweaters, you won't regret cozying up in these trends.