Most of us have been wearing the standard leggings, pajamas and sweatpants for the past few months.  It would be good to take a break from loungewear and pay some attention to your closet by pulling out the closet staple – denim.
If minimalist is the name of your fashion game, then you are probably into outfit formulas that are simple yet still chic in nature. Very often such looks are comprised of jeans and some cute tops that are easy and always work. Where can we be without our trusty go-to basics? They are the cornerstone of our wardrobes and will always solve every fashion dilemma.  Although you may already have a few go-to fashion blouses or tops that you wear often, here are some styles that are more or less basic because they can be mixed and matched with a range of items including jeans.
The puff sleeve trend is here to stay for a while.  Bold, flirty and statement-making, this iconic '80s trend is just about everywhere we look.  This slightly oversize, puffy sleeve blouse always look good in every situation and it is what you need to add to your cart.
A bow can instantly elevate the look of any clothing. Whether it is a top or evening gowns, there is just something about the bow, whether big or small that makes everything a little fancy.  This bow collar top is high up on the must-have tops with denim.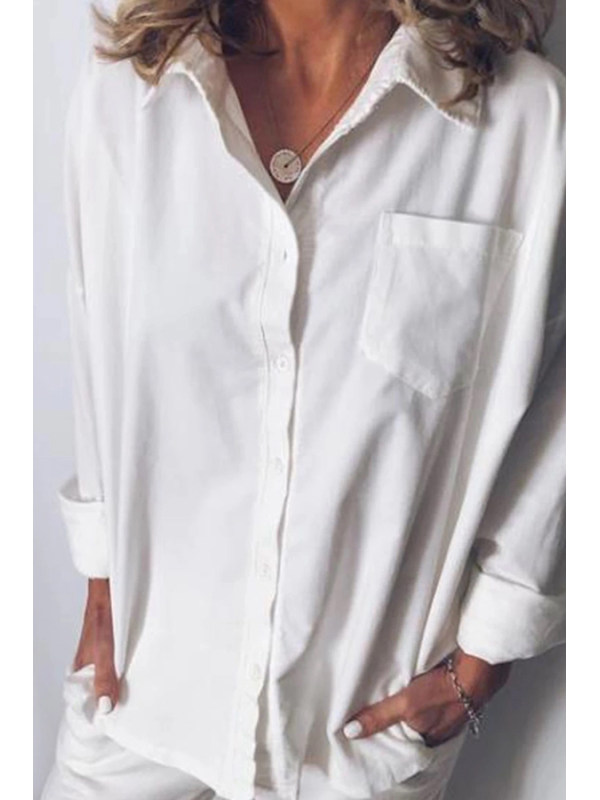 A classic white long-sleeved button-down shirt is a year-round staple and can be styled with everything from shorts to sweaters.  For cooler temperature, try layering this wardrobe staple over a black turtleneck and under an oversize blazer. Tuck it into a slim black denim for a chic look.
The above are the signature basics that you can pair with denim or anything else that you like.  Now that you are filled in, it is time to give your wardrobe a refresh.  You may also check out some dresses for sale while you are at it.