In these current unprecedented times,  many brides are wondering whether or not to postpone their weddings or rather schedule a virtual wedding? Social distancing will remain the norm for a while but that does not mean that brides to be cannot plan for their wedding.
If you are planning to tie the knot in 2021, it is time to start shopping for your wedding dress.  Here is a peek at what is new in the wedding dresses (https://www.babyonlinewholesale.com/new-in-wedding-dresses-c20) fashion world to get some ideas and inspiration for your own look.
Ever since Kate Middleton wore a stunning long-sleeve wedding dress in 2011, sleeves have made a huge comeback in the bridal fashion world. and they show no sign of backing out.  If you are looking for something different, this beaded flower long sleeved wedding dress (https://www.babyonlinewholesale.com/ivory-long-sleeves-jewel-ruffles-flowers-bedaings-wedding-dress-g16373) is the perfect detail to try.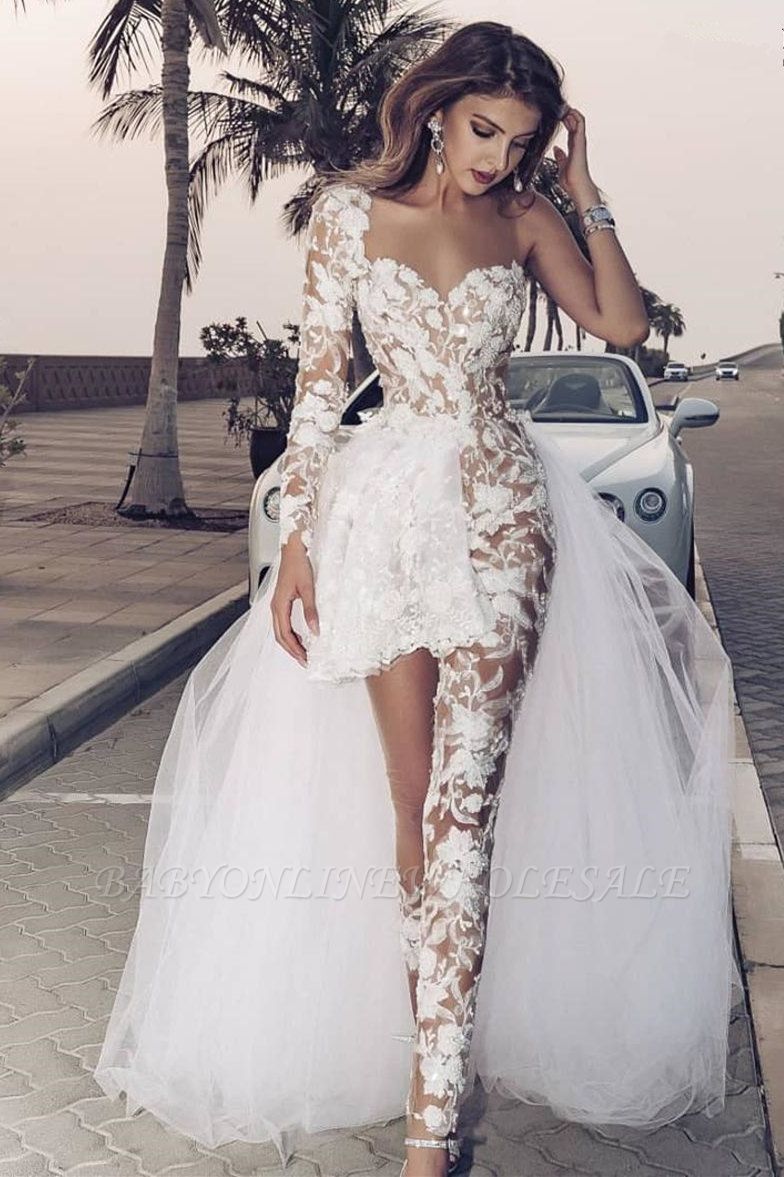 Here is a two-in-one look – Jumpsuit with lace overskirt (https://www.babyonlinewholesale.com/elegant-lace-jumpsuit-asymmetirc-see-through-overskirt-white-wedding-dress-g16409) that is giving brides the option for multiple and unique looks.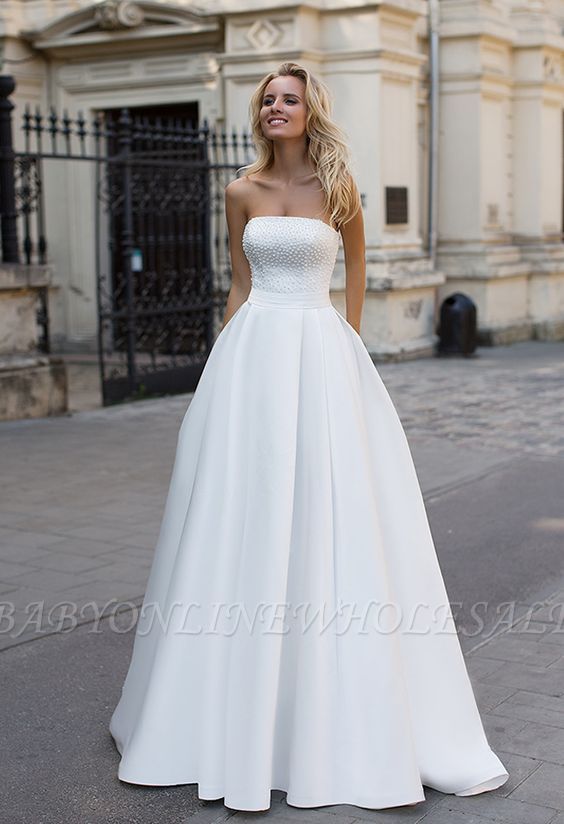 Weddings have become more informal and the same goes for wedding dresses. Expect to see some simple and unembellished styles that will continue to trend for wedding dresses in 2021. Wedding dresses without elaborate beading, lace, or tulle like the above strapless A-line dress (https://www.babyonlinewholesale.com/simple-strapless-white-a-line-zipper-up-a-line-princess-wedding-dress-g16245) are ideal for the bride who loves modern, sophisticated and minimalist style. Details such as puff sleeves or side slits add sartorial flair to the dress without the fuss.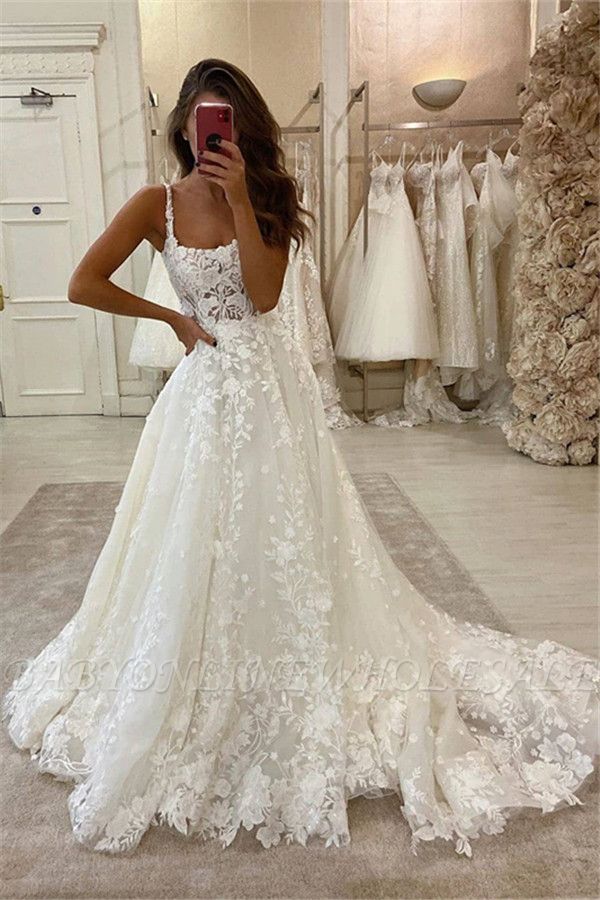 Square neckline, a hot trend of the '90s is going to be everywhere in 2021.  It is a very flattering neckline for both large and small busts women.  It offers support or coverage when needed.  Square necklines are incredibly chic on gowns made from structured fabric like the above lace A-line dress (https://www.babyonlinewholesale.com/glamorous-lace-appliques-spaghetti-a-line-bridal-gowns-sweep-train-wedding-dress-g15779)
Check out more trending wedding dresses from Babyonlinedress (https://www.babyonlinewholesale.com/).