Once you have picked a wedding dress for your big day, the next important thing to do is to find the perfect bridesmaid dresses for your best friends.  If you are planning to have an intimate and traditional wedding ceremony in a church venue, very often there are dress rules to follow.  As such, your bridal party may be more comfortable with wearing modest bridesmaid dresses (https://www.babyonlinewholesale.com/modest-bridesmaid-dresses-c40) as they walk down the aisle.
Here are some tips on what to look for when shopping for modest bridesmaid dresses:-
Dresses with sleeves
Choosing a long-sleeved gown is the best bet.  If the venue is less conservative, your maids can layer on a wrap over their spaghetti strap dresses.
Higher necklines
High neckline dresses are preferred.  Choose jewel or bateau neckline dress.
Longer and fuller skirts
Modest bridesmaid dresses should at least cover the knee.  Some places require a long full gown so be sure to check with the venue. A-line dresses are just perfect and they are universally flattering.
It is just as easy to create a gorgeous look with a conservative or church-ready bridesmaid dress when you shop at Babyonlinewholesale.com  (https://www.babyonlinewholesale.com), a leading online retailer that specializes in a range of beautiful wedding dresses,  bridesmaid dresses, special occasion dresses, prom dresses and more.   Choosing the perfect modest bridesmaid dresses is one way to make sure maids of honor look and feel beautiful.  Check out some of the beautiful range from Babyonlinewholesale.
This chiffon A-line dress (https://www.babyonlinewholesale.com/a-line-chiffon-square-short-sleeves-bridesmaid-dress-with-ruffle-g9782)  is elegant and very feminine.
This A-line half sleeve lace applique dress (https://www.babyonlinewholesale.com/pamela-a-line-floor-length-half-sleeves-appliques-bridesmaid-dresses-with-sash-g780) features an elegant illusion boatneck that offers modest coverage.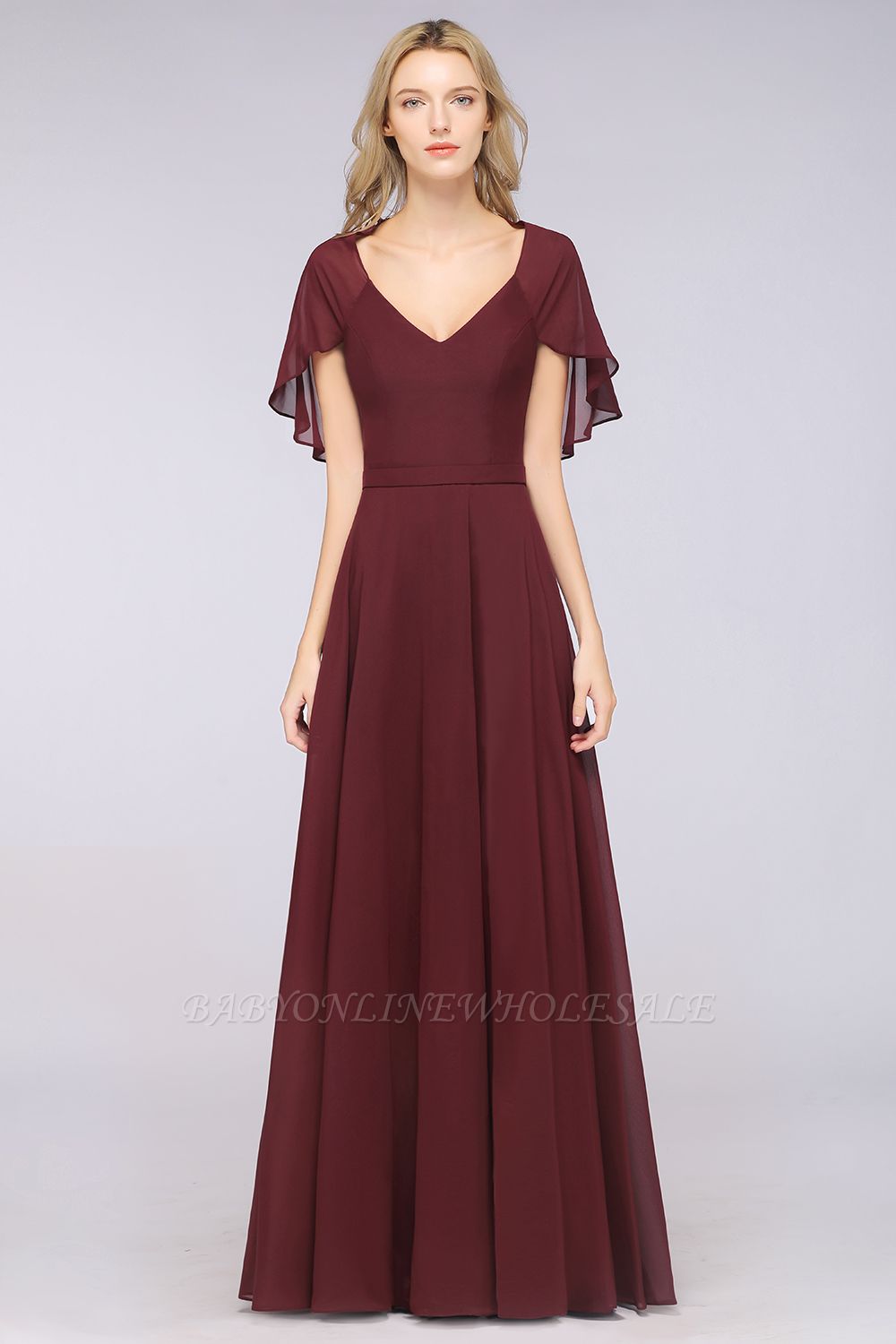 This modest A-line dress (https://www.babyonlinewholesale.com/chiffon-satin-a-line-v-neck-short-sleeves-long-bridesmaid-dress-g11490) features a lovely flutter sleeve, a cinched waistline and a long floor-length chiffon skirt.
You will find a  modest dress style for every body shape and dress taste at Babynlinewholesale because happy bridesmaids mean a happy bride.