Tops or blouses are easily one of the most common items in any woman's wardrobe. Women's tops come in an assortment of different styles.  Tops are great pieces to play around with to show-off your killer fashion style. These are often the feature point and can make or break an outfit giving you an outstanding look. Women's tops come in various styles such as sleeveless, halter, tube, t-shirts, blouses, polo tees and shirts.  The options are endless.  You can choose from a variety of materials, designs and fits that best suit your preferred look.
There are many pretty blouses recently released for the warmer season. One of the easiest and most affordable ways to freshen up your wardrobe for the new season is to invest in some trendy tops.  Whether you want something flowy and boho or sweet and simple, scroll ahead to find out more trending ladies blouses which you will find irresistible. They are great with jeans, skirts, and everything else you already own.  Be the eye candy of any event or party with this collection of trendy tops for women in vibrant colors and attractive silhouettes.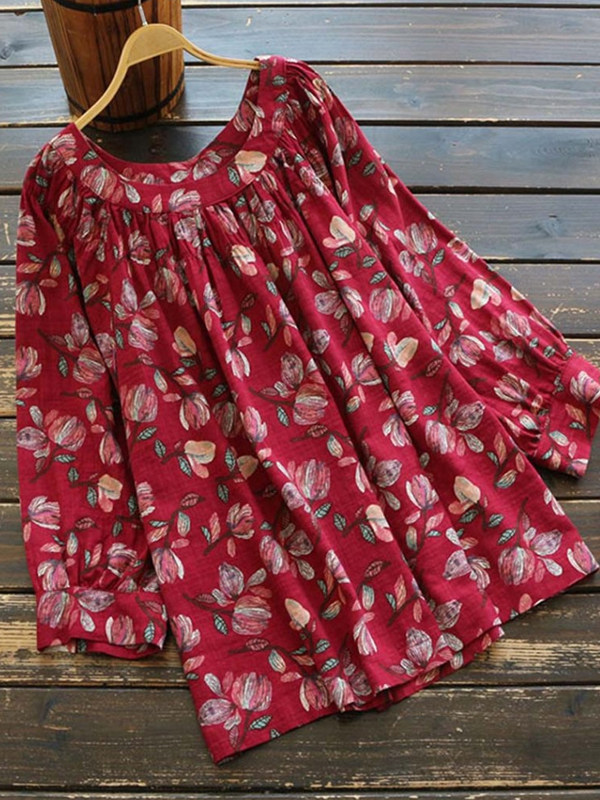 Floral prints are the rage in the fashion world especially in Spring and Summer.  Soft florals are very different from last season. They are romantic, floating and printed on floaty materials to emphasize the romantic and airy appeal of their softness.
Last summer's trend continues with big puffy and romantic sleeves appearing on blouses, shirts and dresses for 2021. You can play it safe in white cotton.
The trend for neck adornments has gone supersize this year. From sailor-style lapels  to '70s points or flouncy lace-trimmed ruffles, the collar for 2021 are not shy, nor are they retiring.  Don't be afraid to go bold with big collar blouse.
You can buy all these chic and cheap clothing online from Ninacloak, an online retailer with a wide range of lovely tops and silhouettes that will add a breath of fresh air to your ensemble.