When I was young, my grandmother and my parents always told my siblings and I that we should study hard, get a good job and remember to save our money for rainy days. My parents strongly believe that through hard work and a good education we can achieve our dreams.  When it comes to money, we should not spend all that we have.  Whatever allowances we received, we should save for the things we want and also save some for emergencies.  
Learning how to save our money is a good habit and is the basics of building our wealth.  I have been giving the same advice to Ashley that my parents and grandmother gave me.  Instilling the good habit of saving money from a young age is important.  It teaches goal-setting, planning and discipline. 
Yesterday, Ashley and I were invited to join the webinar by Hong Leong Bank Berhad titled "Raising DuitSmart Kids in a Digital Era".  A responsible financial institution, Hong Leong Bank aims to engage and empower children and parents with age-appropriate money management skills and offer technical tools to support them. By leveraging interactive digital tools, DuitSmart is created to help Malaysians achieve their financial goals by making financial knowledge easy and simple for everyone. 
Parents who want to give their children an early headstart on financial knowledge can open a 3-In-1 Junior Account with Hong Leong Bank.  This is the only junior account that comes with a savings account offering up to 2.50% interest per year, a reloadable debit card and a high-interest FD account.  Children below the age of 18 are eligible for 3-in-1 Junior Account.  This account also comes with a fun and interactive way to help parents teach their children smart money management.   Once your child has opened the 3-In-1 Junior Account, they can download the HLB Pocket Connect App which is the first pocket money app in Malaysia.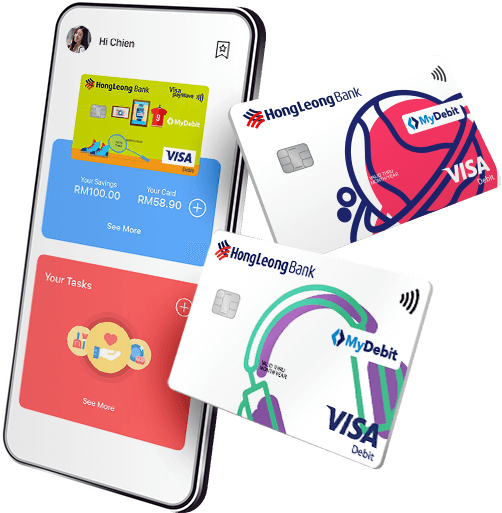 On the HLB Pocket Connect App, parents can assign housework or tasks and get your children to complete them to earn extra pocket money. This will teach your children that money does not grow on trees.  Besides doing housework, you can also use this app to motivate them to study hard or do something nice for others and award them with money. 
When the children see the money that they earn, they can use it to buy the things they want with the HLB Junior Debit Card.  This way, they will learn how to manage their money responsibly.  For your information, the money that they will be spending is only from the pocket money they earn and they will not be able to use the money that you have put into their savings account. 
Parents can also monitor how their children manage their pocket money via Hong Leong Connect.  You can also top up the balance and set a spending limit as well as freezing and stopping lost cards instantly.   With HLB 3-in-1 Junior Account, your children will learn to earn, spend and save responsibly.  
Ashley is very interested in this account and has asked me to open the 3-In-1 Junior Account for her so that she can have a debit card and learn how to manage her money. 
How To Set Open A 3-In-1 Junior Account?
Parents can submit the application online and HLB's Deposit Relationship Manager will meet you personally to help you open the account (available at selected location only).  Or if you may open the account at any Hong Leong Bank Berhad branch. 
For a limited time only, when you open an HLB 3-iin-1 Junior Savings Account, you will receive a Shopee Voucher worth RM38.  So hurry and kickstart your child's journey to earn, spend and save responsibly.  
 The right foundation of financial education will help children to be financially savvy.  This will shape their understanding for years to come.