If there is one closet staple that we all want to get right, is the basic t-shirt. They may be a classic humble wardrobe piece, but t-shirts are absolutely important as the most simple layering essential piece that goes well with just about everything, from a pair of jeans, skirts to blazers.
Why is a t-shirt such an important piece in our wardrobe?  It is because they never go out of style.  The t-shirt is spared from the fashion trend and can be worn now or 10 years down the road.  It looks good with any bottoms you have. It is important to find a t-shirt that fits you to a T (pun intended) but it is not an easy task.  I you are looking to refresh your tee collection, well don't worry.  To help you out, ahead are some of the casual T-shirts from Shelivo.com that are available in every style and cut that you may want to take a look.
V Neck T-Shirt
This T-shirt features a V-neckline and unique petal sleeves. The standout point is the sleeves that look like puffy shoulder pads.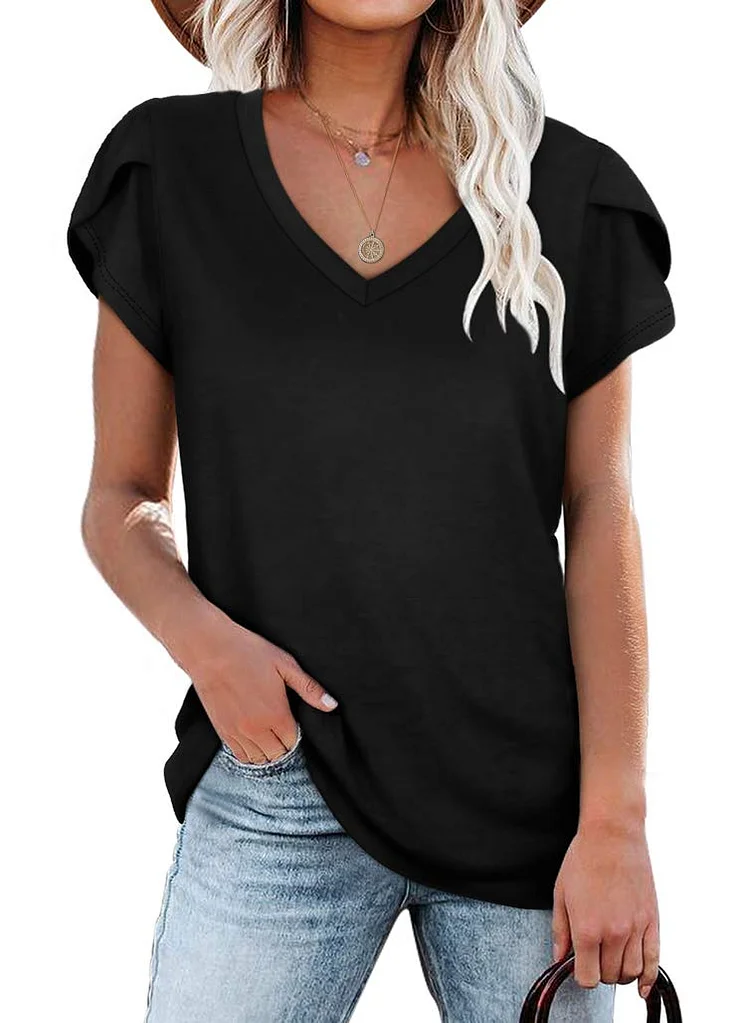 Oversized T-Shirt
This loose oversized T-shirt features a fringe design on the sleeves. This cheap T-shirt does not look overly slouch and is great when paired with shorts or black pants with strappy heels for a chic look.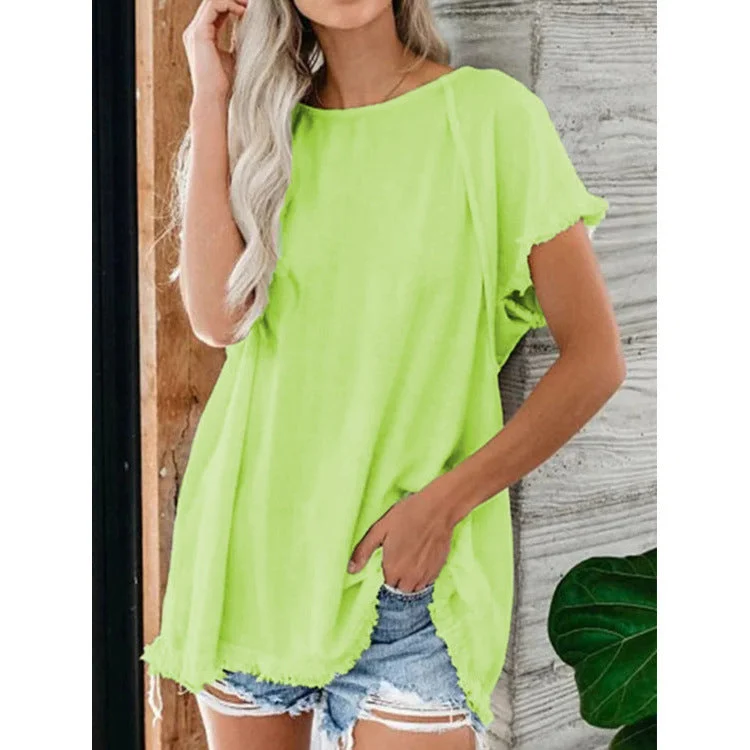 Puff Sleeve T-Shirt
There are times when an ultra a soft T-shirt is so right. This t-shirt features a V-neck that perfectly show off the beautiful contours of the neck and pleated puff sleeves. It is dressy enough to wear to work, but comfortable enough for brunch with friends or lounging around at home.
Casual Butterfly Design T-Shirt
Made with super soft and stretchable material, this lovely T-shirt is not too thin and is just right for the hot summer days. This crew-neck, short-sleeve tee has cross-knots and is great when paired with jeans, leggings, skirts or under a blazer with a pair of pants.