Summer is here, which means it is time to reorganize your shoe situation to make sure that you have the styles to take you into summer. One sandal style that is ever popular for warm-weather footwear is the platform sandal. Love it or not, this beloved trend from the Y2k era is making a big return in fashion this year.  Many celebrities and fashion influencers have been spotted wearing the platform sandal and it has become a wardrobe staple.
One of the reasons why comfortable platform sandals are a popular choice is because they are by far the most versatile sandal. They represent the perfect blend between comfort and style. Platform sandals offer that little bit of lift that everyone loves while offering all-day comfort that can easily be dressed up or down. Scroll on Instagram at any day and you are bound to this shoe trend on your feeds.
The platform shoe trend is one of the easiest styles to incorporate into any wardrobe right now. You absolutely cannot go wrong with any version of this shoe because they are just too cute. It only makes sense to invest in a pair of platform sandals in the hot summer months.
If this shoe style has never left your sandal rotation or if you are looking to revive this trend, then you have come to the right place. From minimal to colorful, there is a platform sandal ahead for everyone at Shelivo.com, a leading online shoe retailer that has a wide selection of comfortable and trendy shoes that can elevate your look.
Braided Platform Sandal
For a pair of platform slides you can just throw on and head out the door, you may want to consider this comfy pair. It features a simple and retro woven texture and 3 to 5cm heel.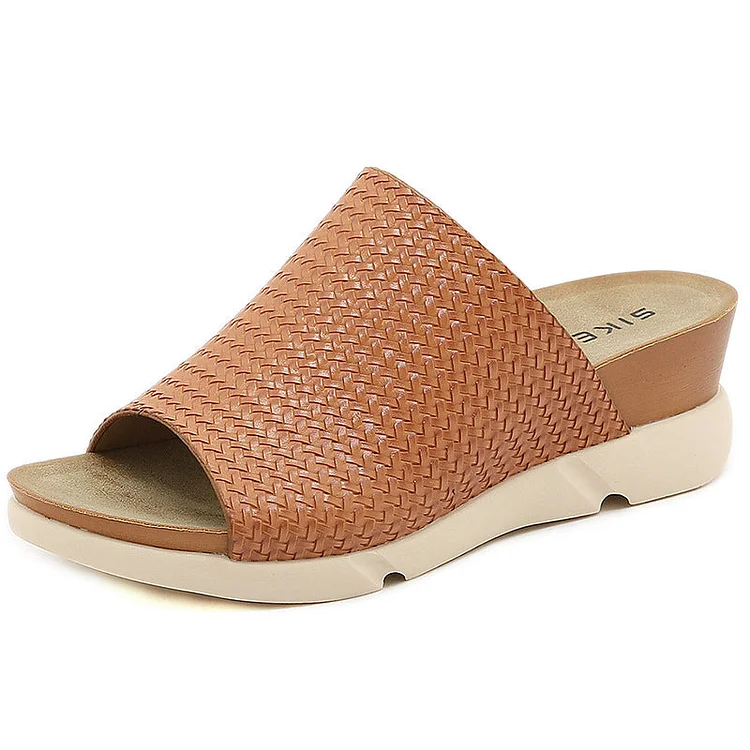 Leopard Platform Sandals
Don't be afraid to walk on the wild side with this pair. Made with PU materials, it features double straps to keep your feet snug and in place.