When the winter season arrives, you may be ready to dust off the winter boots that you have been wearing for years. Although you may still have your trusted pair of winter boots in your shoe closet, having several pairs of these winter staples is essential to help you check off the list of basics you need to weather through the winter months.
No matter if you live in a place where there is lots of snow or planning a skiing holiday, having a good pair or two of waterproof snow boots will come in handy. There are many insulated and waterproof styles that can help to withstand ice and rain as well as comfortable and durable styles for walking on cold days.  Having the right boots will be able to protect your feet from the cold weather until the warm days arrive.
So if you are in the market for the best snow boots to wear when you are going for a hike or taking out the winter sled for a spin, check out the best waterproof snow boots that are stylish and affordable from Shelivo.com.
Waterproof  and Snowproof Winter Boots For Women
Made for the coldest months of the year, these waterproof winter boots are the perfect wardrobe staple to conquer the cold temperatures and feet of snow. This pair of boots is stylish, comfy and affordable. Made with PU sole, it offers excellent traction when walking on ice and snow.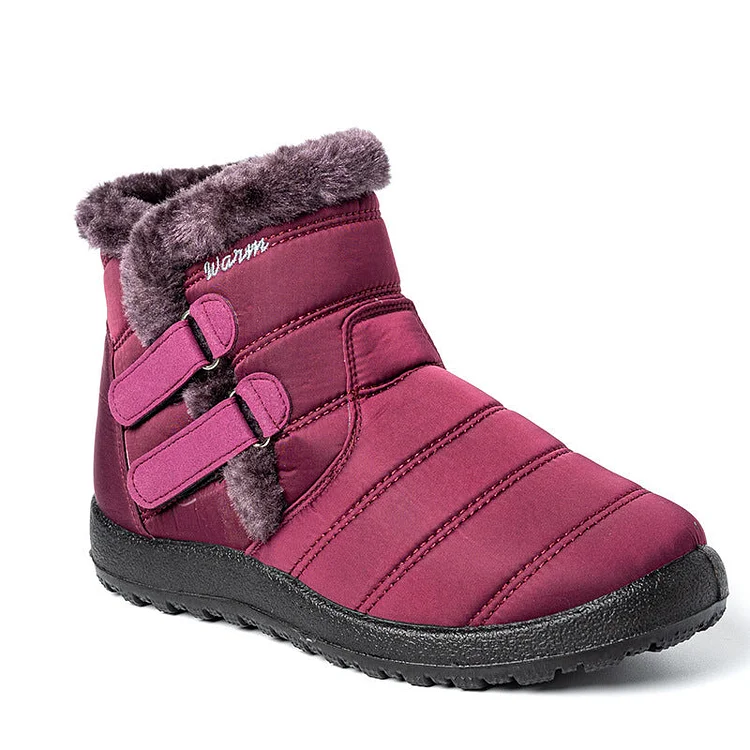 Faux Leather Snow Boot
Offering versatility and comfort, this vintage faux leather warm winter snow boot will lock in the temperature inside of your foot thus keeping your feet warm when outdoor for a long period of time. It features a lightweight and soft PU sole and has a strong grip and gradient shock absorption.
Waterproof PU Leather Front Zipper Boots
When shopping for snow boots, you may immediately think of them as heavy and clunky. However, with these boots, you will get the total opposite. They are not only waterproof, but highly comfortable and made with a durable EVA+rubber composite sole. Designed with a wind and snow zipper to lock in the temperature, the inner wool will give keep your feet warm. You definitely won't regret picking up these cozy boots this winter season.