So, you have decided to invite a flower girl to join your bridal party. This means your youngest bridesmaid would need a fancy dress. Flower girls are an important part of a wedding ceremony.  Your flower girl may be small, but she has a big job and that is to lead the way for your walk down the aisle. As she has a unique role, a lot of thought is put into what she should wear. Flower girl dresses are often similar to the dresses that the bridesmaids wear. As she is much younger than the bridesmaids, you may want to opt for a dress that is more age-appropriate. The dress can have the same material and color, but perhaps a different style or length.  Some brides also choose to have these little ladies dressed in miniature versions of their wedding gowns. The choice is entirely yours as long as you are happy.
How To Choose A Flower Girl Dress
Your little flower girls are most likely to play, run and wander around. It is vital to choose a fabric that is not easily wrinkled and will make her stay neat and pretty.
Here are some other options available:-
Tiered skirts are perfect for adding volume to a flower girl's dress. It creates a lovely shape and gives a princess-like effect.  That is every girl's dream.
A colorful sash adds a beautiful pop of color to a white flower girl dress. You can choose the color of the sash to match the bridesmaid dress for a more cohesive bridal party look.
A floral dress adds a fun and youthful element.
Flower girl dresses do not necessarily have to be in white. Mint green, lemon yellows, and pretty pastels are popular choices. Candy-colored dresses perfectly complement the innocence of these little girls. You can even match the flower girl's dress to the flowers at the wedding.
To begin your search for the perfect dress, head over to Azazei, one of the leading online retail prom dress shops with a wide selection of flower girl dresses, prom dresses, wedding gowns, bridesmaid dresses and formal dresses in different styles and silhouettes.  The most important to keep in mind is to have a dress that works with the theme and style of the wedding.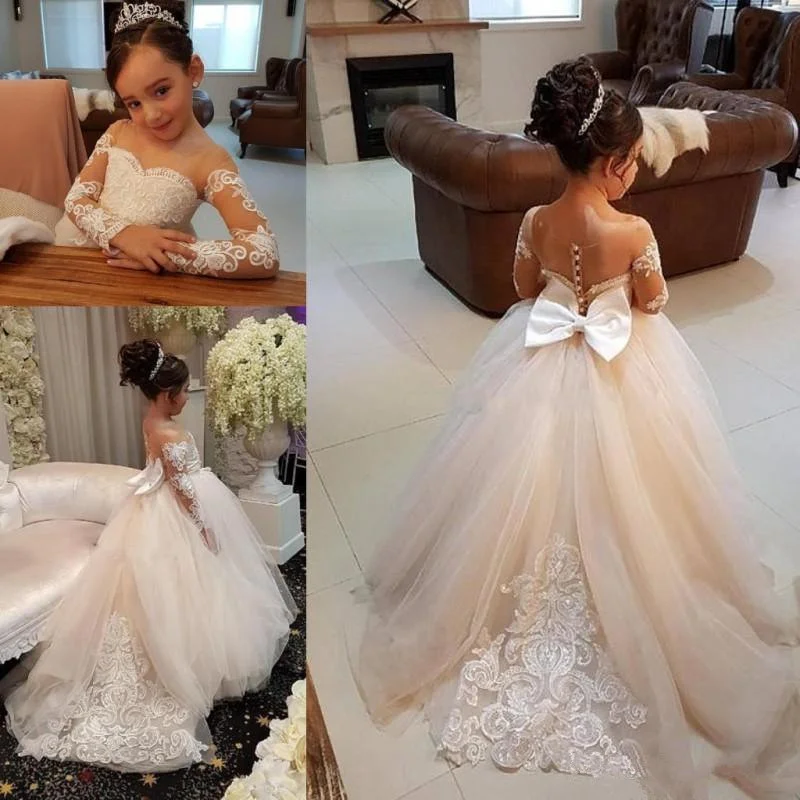 Whether you are looking for floor length fancy flower girl dress or an infant flower dress, Azazeie has got you covered.  Pick the ideal flower girl dress and get ready to start showing her how to toss the flower petals and walk down the aisle.